Welcome to Our Home
Founded by Ralph J. Roberts, Comcast is one of the world's leading media and technology companies and has called Philadelphia home for nearly 60 years. Our uniquely accessible, three-building urban campus is an integral part of the dynamic community that surrounds it. Designed not only to shape the city skyline but also to reflect and foster our culture and our future-forward vision, our headquarters are where new ideas and innovations come to life. Here's a glimpse at where some of the brightest minds are creating technology and experiences that connect millions to the moments and experiences that matter most to them.
"

We set out to create a space that fosters creativity and collaboration, and inspires all those who set foot on our campus.

Brian L. Roberts

Comcast Chairman and CEO
A New Era
Our Comcast Technology Center was completed in October of 2019 with the opening of Four Seasons Hotel Philadelphia at Comcast Center. The extraordinary journey was captured in intimate detail by award-winning journalist James Andrew Miller.
COMCAST CENTER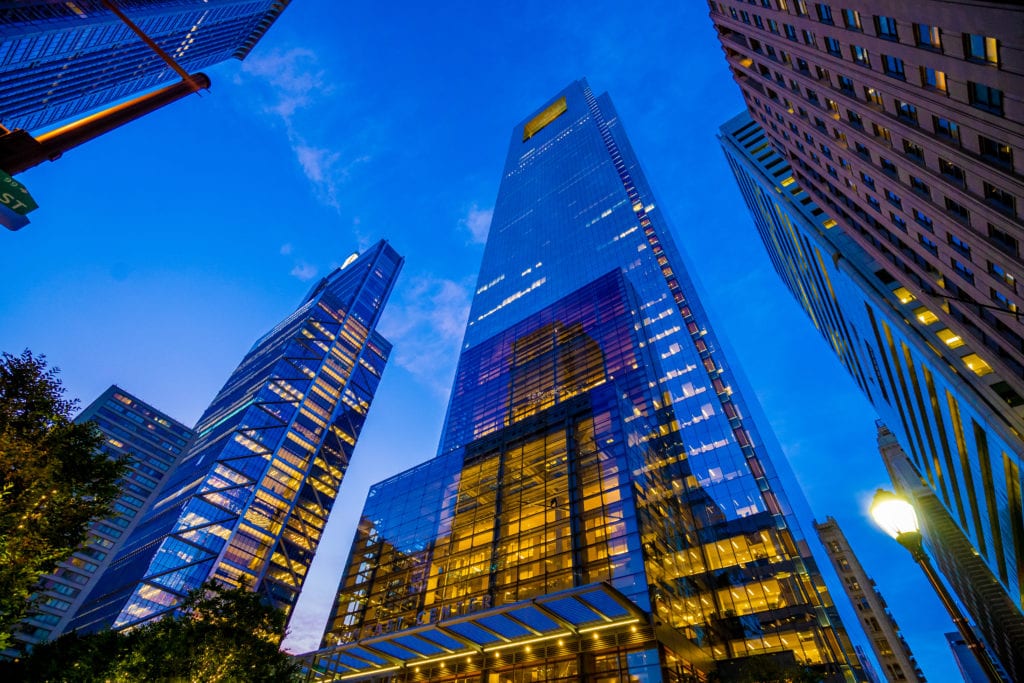 Comcast Center
Our 58-story flagship, designed by architect Robert A.M. Stern Associates, debuted as the tallest building in the city in June 2008. While Comcast has called Philadelphia home for nearly six decades, the Comcast Center was the first workspace built specifically for our company's teammates — an environment reflective of the ever-evolving dynamics of our industry. Home to thousands of employees, it links to the Comcast Technology Center and Suburban Station via a pedestrian Connector on the Concourse level.
Map Your Route
COMCAST TECHNOLOGY CENTER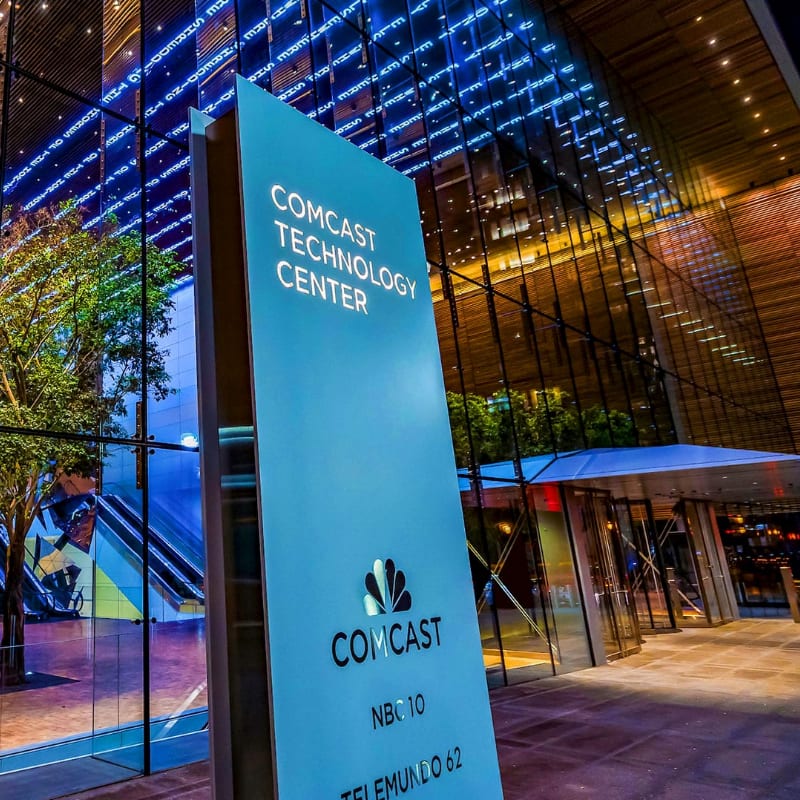 Comcast Technology
Center
This is where you'll find our technologists, engineers, and software architects as well as world-class restaurants and the stunning Four Seasons Hotel Philadelphia. Designed by architect Lord Norman Foster and Foster + Partners, the 60-story skyscraper eclipsed the Comcast Center in height when it opened in 2018 and is one of the tallest buildings in the United States today.
Map Your Route
Three Logan Square
This nearby building hosts our ever-expanding workforce, focusing on technology development for Comcast's entertainment, WiFi, and mobile products as well as customer support.
A Sustainable and Accessible Workplace
We're proud to say that the Comcast Center is LEED Gold certified and the Comcast Technology Center is LEED Platinum certified - the highest green building designation.
Our campus is also accessible to meet the needs of all of our employees. Innovative design and programmatic initiatives ensure that spaces are as intuitive as possible.
YOU MAY ALSO BE INTERESTED IN